The GUMA-Drive is the first available Clone of a well-known Overdrive-Pedal from Finland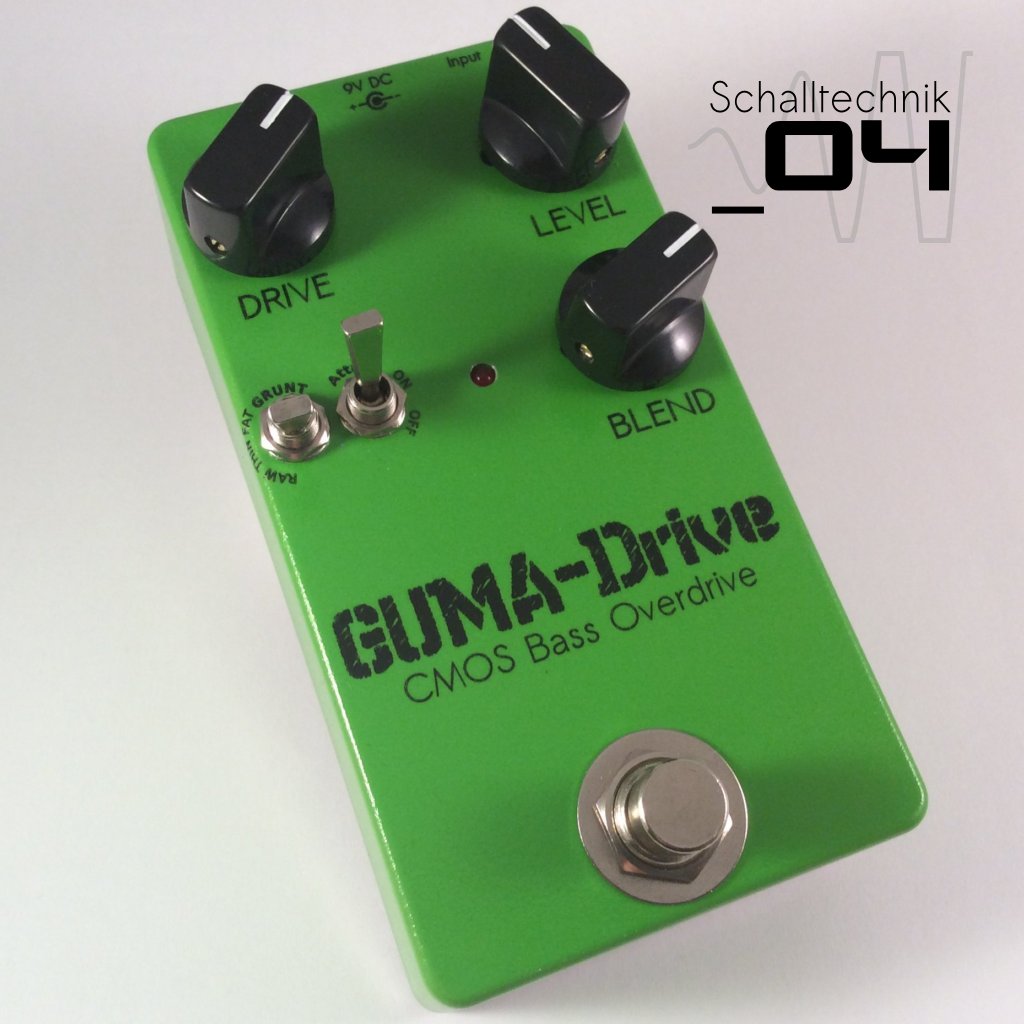 The kit is designed to be an easy build. In total there are only four wires to connect. Everything else is on the pcb. The most challenging part is the soldering of two surface-mounted J-FETs. Those J-FETs as conventional "through-hole" aren't available anymore. That's the reason I had to use the SMD-equivalent. They are very small and also ESD sensitive. Therefore this project is only suitable for advanced DIY-Folks.
The GUMA-Drive features a relay based true bypass.
[table caption="" width="420″ colwidth="50|370″ colalign="left|left"]
Specs: |
Enclosure:| 125B (122mm x 67mm x 39mm)
Jacks:| top-mount
Bypass Type: | relay based true bypass
Input Voltage:| 9V (center negative)
Current-Draw:| 70mA
[/table]