The VONG-Filterung is a multipurpose gizmo; due to the high input impedance (10MΩ) it is applicable for magnetic and piezo pickups.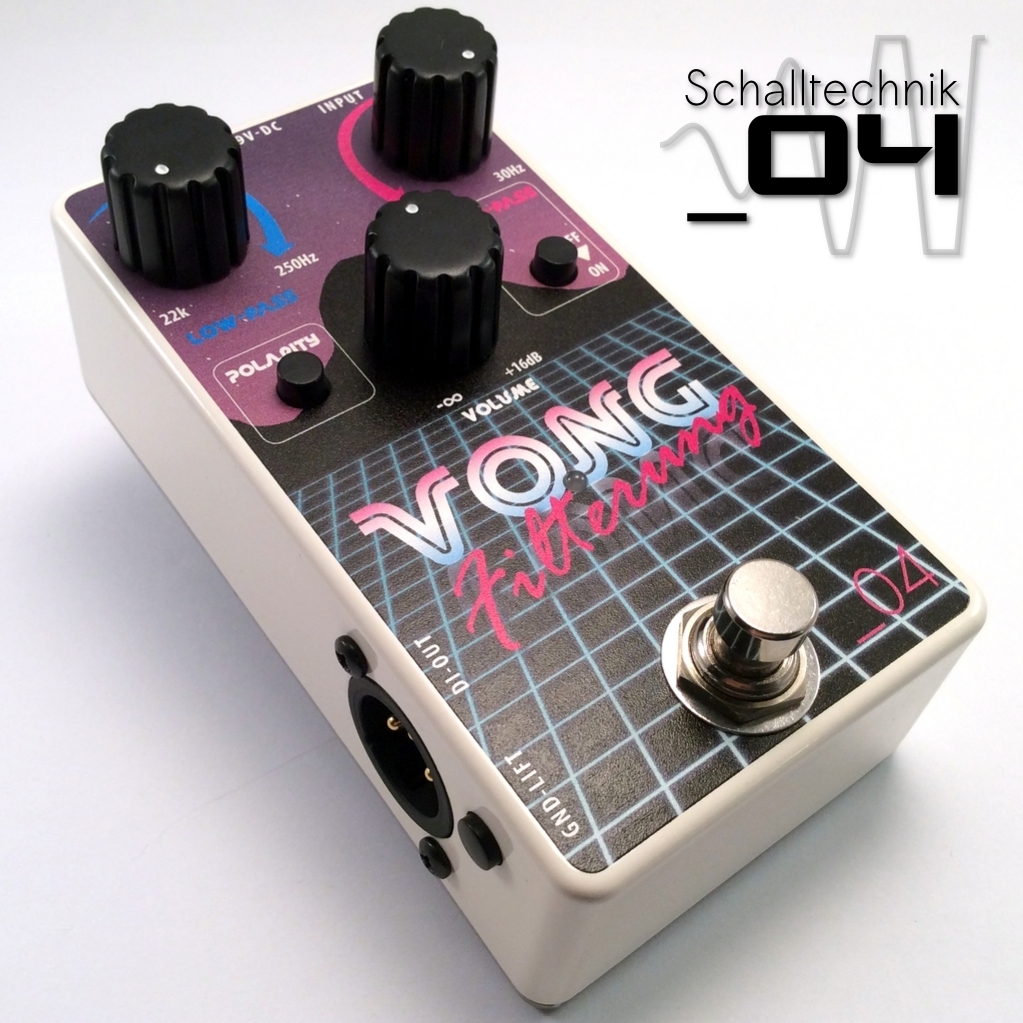 The VONG-Filterung features:
adjustable HighPass-Filter (30-140Hz)

4th Order-Filter -> -24dB/Oct.

-12dB/Oct. fixed at 30Hz
-12dB/Oct. adjustable

adjustable LowPass-Filter (.250-22kHz)
DI-Out
adjustable Boost (up to +16dB) for the 1/4″-Output
Polarity-Switch (180°-Phase) for the 1/4″-Output
The Footswitch allows three different configurations:
LowPass-Filter: ON/OFF
Volume-Pot (Boost): ON/OFF
Volume-Pot (Boost) and LowPass-Filter: ON/OFF
The first two options are quite intuitive – though it's good to mention that there's no audible difference between LPF=ON@22kHz and LPF=OFF therefore it is not needed to turn the LPF off if it is not wanted; just turn the knob to 22kHz and forget about it.
The third option is quite nice to avoid the a drop in volume if the LPF is set to very low frequencies. That way it is possible to get reggae-like sounds without any volume drops.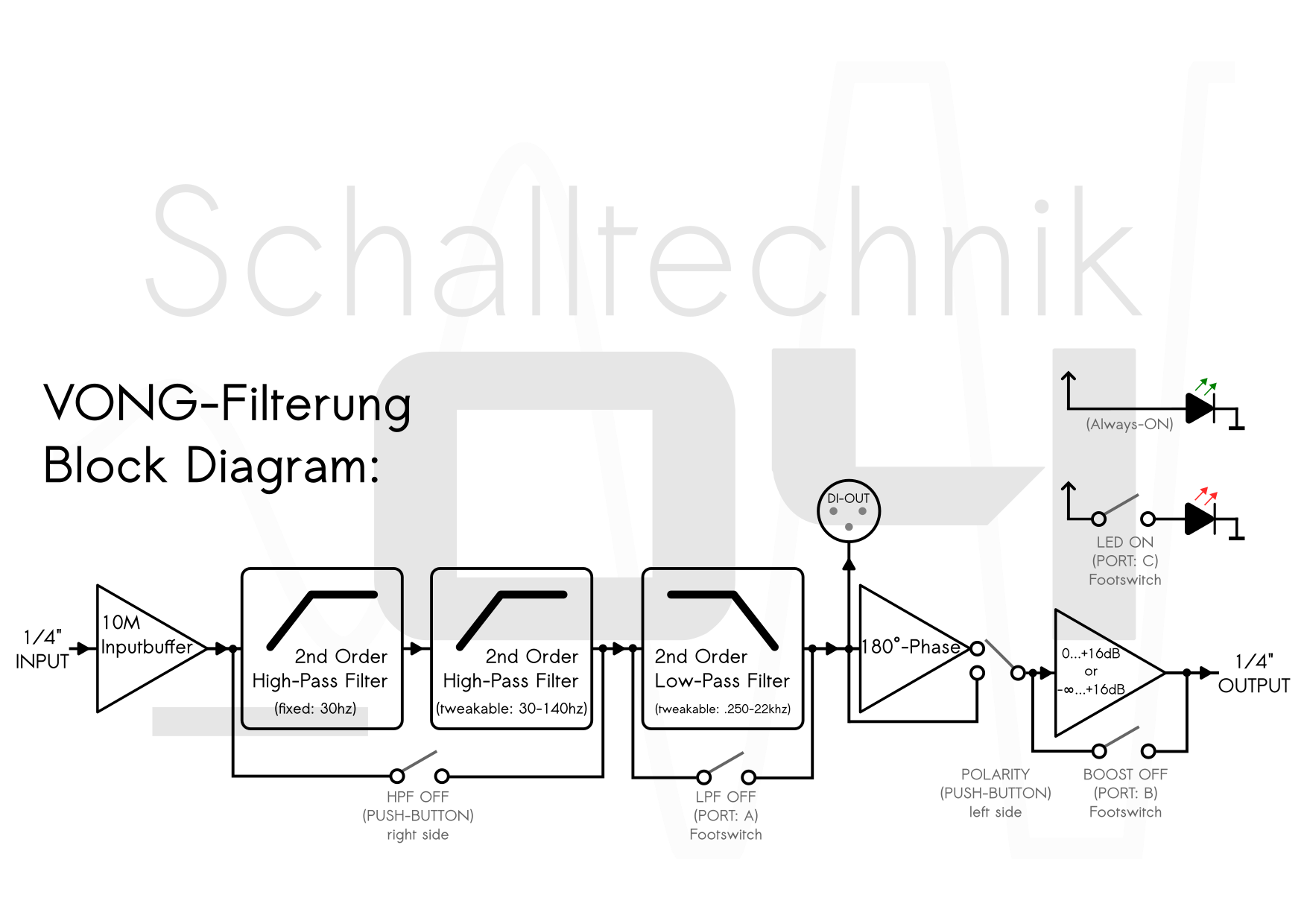 [table caption="" width="420″ colwidth="50|370″ colalign="left|left"]
specs:|
enclosure:| 125B (122mm x 67mm x 39mm)
1/4″-jacks:| top-mount
XLR-OUT:| left side
bypass type:| no Bypass
input voltage:| 9V(center negative)
current draw:| 32mA
[/table]